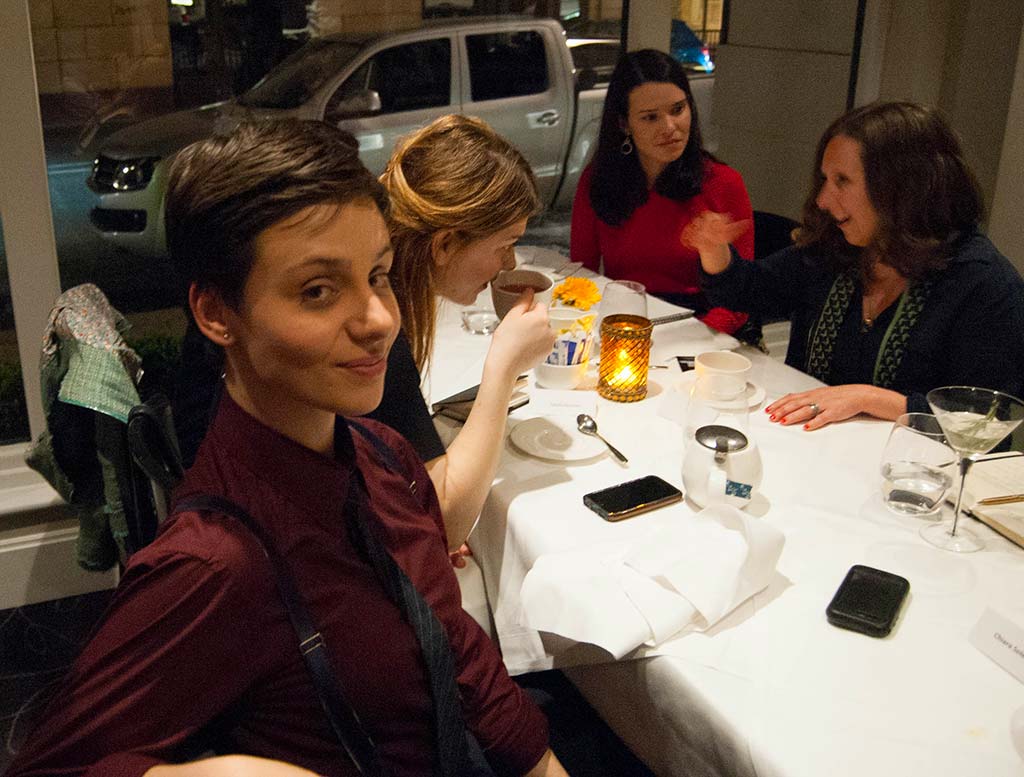 Young European Leadership - Eat & Meet, London 2015
The "Eat & Meet" events bring together at the same table young people and senior experts and allow them to exchange opinions, ideas and experiences. Each senior leader shares her or his table with six to eight aspiring leaders interested in her/his field of expertise, share her/his life experience as well as in-depth background about their job. In turn, the dinner is a chance for the senior decision makers to connect with young leaders, understand their concerns, and fresh exchange ideas.
Guests of this edition:
Esther Maughan, Comms and Networks Director, Forum4thefuture
Fergus Green, Policy Analyst & Research Advisor to Prof. Stern at the LSE's Grantham Research Institute
Matthew Tod, Partner within the Consulting division of PwC
Orivaldo Barros, Building Research Establishment (BRE)
Sia Houchangnia, Analyst at Seedcamp
As the  Project Officer for the logistics and communication of the "Eat & Meet" London, I managed the delivery of the event (40 participants) and ensured media coverage and content production for further dissemination.
For more information please visit Young European Leadership's website
---
Tags: Comunication, Media Content Production, Event management