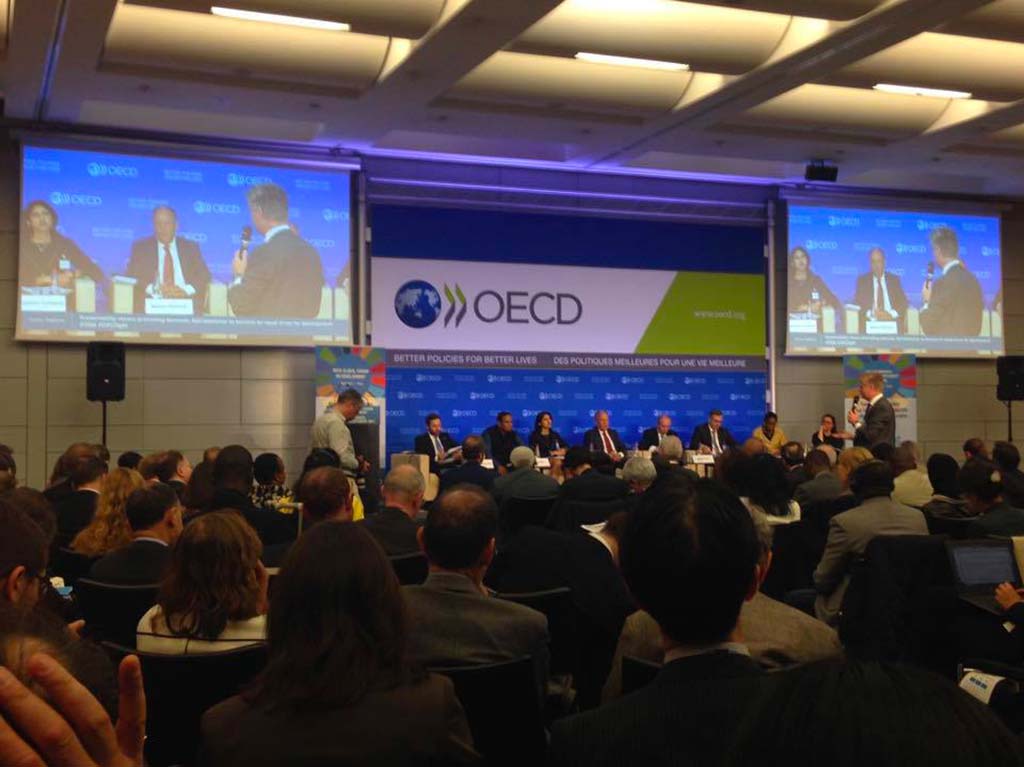 OECD Global Forum on Development 2017
Closing the gap between the actual and the desired level of investments to achieve the United Nations Sustainable Development Goals (UN SDGs) is clearly beyond the reach of governments and public lenders. This problem can be addressed only with the engagement of the private sector in the shift towards sustainable models of production, respectful of the environments and human rights. Participants at this year's OECD Global Forum on Development took stock of existing initiatives to catalyse the power of the private sector in supporting the UN Sustainable Development Goals, explored new avenues of partnerships to mobilise the necessary resources.
Some of the most important personalities from the diplomacy, financial and global businesses world, attended the event, as:
Angel Gurría, OECD Secretary-General
Amina J. Mohammed, UN Deputy Secretary-General
Alain Papiasse, Deputy General Director of BNP Paribas
Amy Jadesimi, managing director of LADOL International
As Italian Climate Network delegate I attended the Global Forum to have an insight on the current business approaches to the shift towards a greener economy and more sustainable means of production.
---