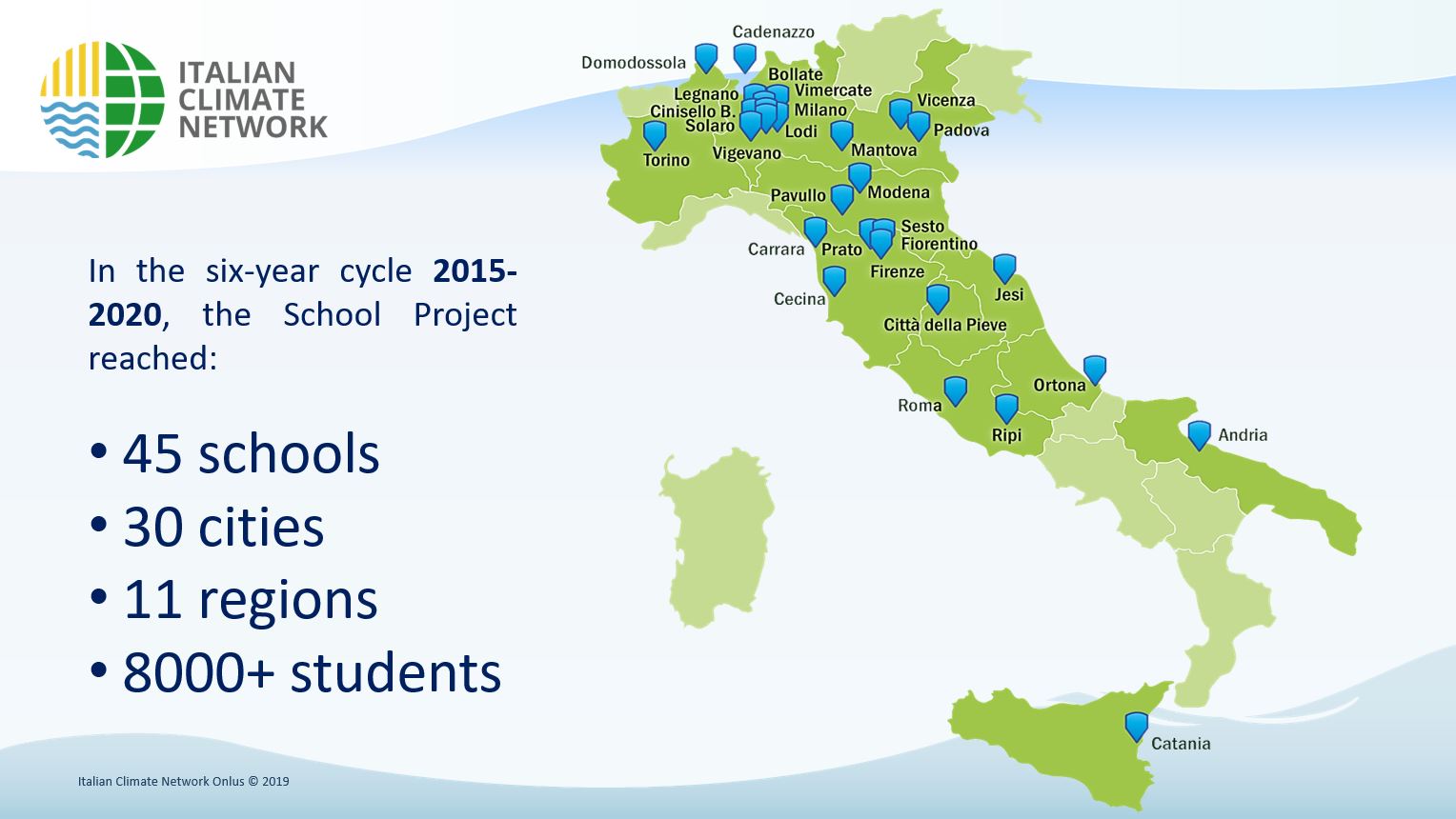 Italian Climate Network – School Project 2015/2020
After a year of trial lessons in 2015, Italian Climate Network launched in September 2016 the School Project, an annual series of classes to explain climate change to secondary school students. The project has a multidisciplinary approach highlighting the tight connection between these issues and topics like human rights, health, waste management and climate science. The educational initiative aims at providing correct knowledge about the phenomenon of young people, raising awareness and empowering them. In the 6 years circle 2015/2020, The School Project reached, 45 schools, 30 cities, 11 regions and engaged 8000+ students.
I am the author and lecturer of the Climate and Human Rights lesson of the Italian Climate Network's School Project. Between 2016 and 2020 I regularly travelled to Italy to deliver the project to Italian schools.
For more info please visit the Italian Climate Network website.